Chris Maltby, Board Member and PR Manager
"Don has been invaluable to us at Left Coast Theatre Co. since he began working with us on our website in 2016. He redesigned the site to make it more attractive and user-friendly and has continued to help us make improvements and to meet our evolving needs. Most recently, he migrated us from the clunky email system we'd been using to the Google platform without anyone on our team having a nervous breakdown. If you've switched email systems, you know how what a feat that is. If you'd like to see the fruit of Don's labors, our url is
www.lctc-sf.org
"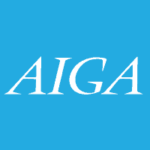 Amy Gustincic, Board President
"I serve as president of the board of directors of AIGA San Francisco, of which Don is Executive Director. We hired Don at the beginning of my term and what an incredible difference he has made. His extensive experience in the non-profit world has enabled him to bring our organization up to a level of professionalism that we have not had in the past. His enthusiasm for the work he does combined with his existing knowledge and ability to quickly learn new things means our organization runs smoothly and serves our members well. I feel lucky to have found an executive director as talented and passionate as Don."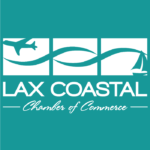 Belinda Hoosech, Asst. Executive Director
"Born leader. Big-picture view. Enthusiasm, dedication, and energy that know no end. These are just a few characteristics that come to mind when I think about working under Don Savoie at the Westchester/LAX Chamber of Commerce. The word "no" was not in Don's vocabulary when it came to adding programs, innovations, and events to the Chamber's calendar and commitments--he had an innate sense of which activities would take the organization to the next level. While projects and events were very well-organized and orchestrated under Don's strong leadership, he was humble about these accomplishments and quick to publicly recognize the contributions made by volunteer members and his staff."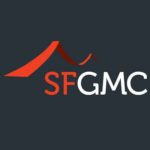 Dr. Kathleen McGuire, Artistic Director
"I worked with Don as a parallel colleague; I was responsible for the artistic direction of the organization, and he was responsible for the administrative direction. His primary responsibilities included finances, fundraising, marketing, public relations, and staff supervision. During his time with the organization, Don successfully instigated and supervised a major office move, making a significant impact to the organization's annual budget. Don has a keen eye for detail, and his marketing skills - including hands-on design work - took the organization to a new level of professionalism. His networking and leadership skills also benefited the organization. I would be pleased to recommend Don for manager or director positions."

Brent Sverdloff, Classmate
"Don and I were members of the same class of Leadership San Francisco. He possesses the enviable ability to put people at ease, engage a crowd of any size, and make everyone present feel happy to be there. Couple this charisma with keen intelligence, knowledge of San Francisco government, and extensive personal network, and you have a consummate diplomat. Don knows how to build relationships that lead to success."